Why your beauty regimen needs a dose of Vitamin C yesterday!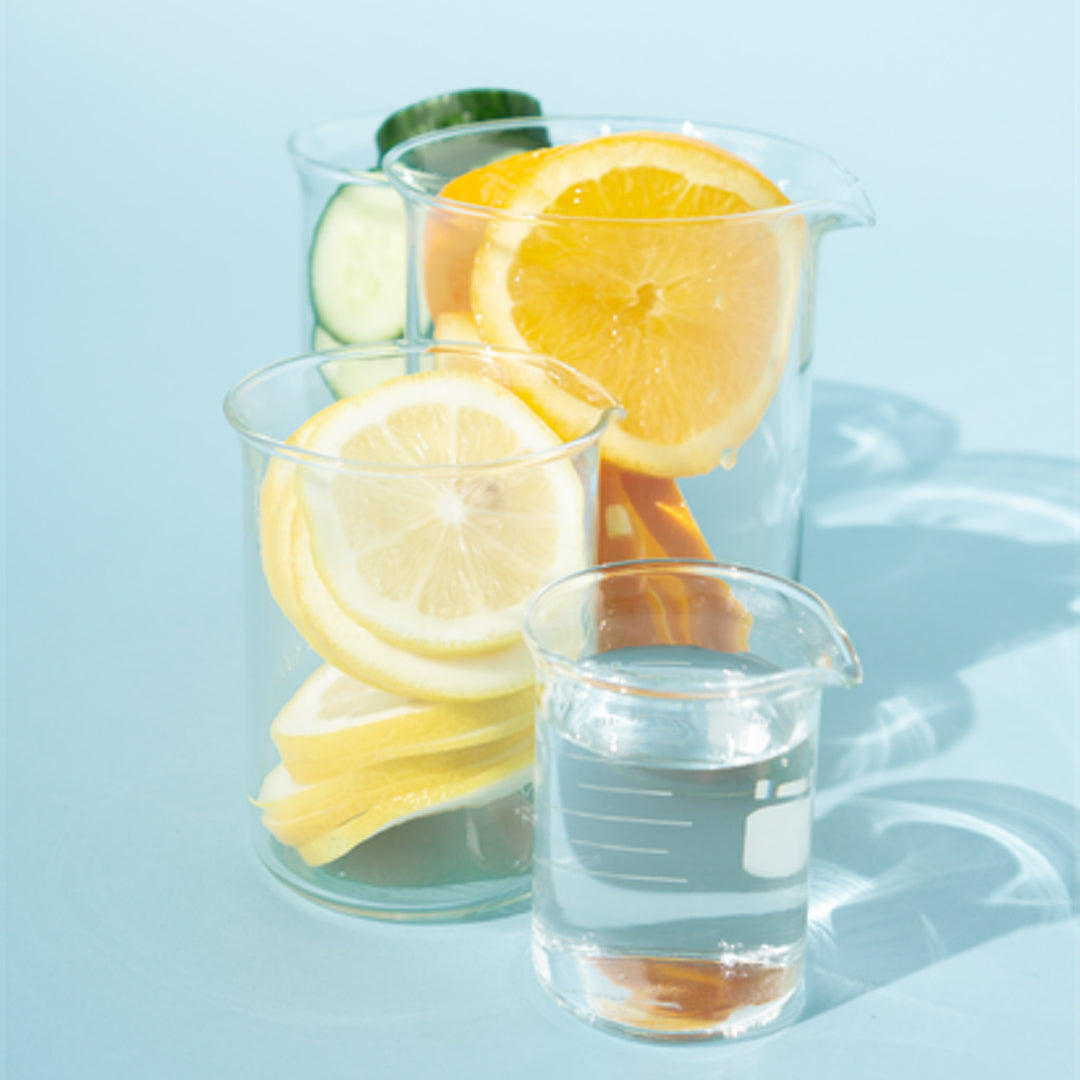 If you want younger looking skin there isn't a product you should be using more than Vitamin C. This blog will tell you why vitamin c is essential for your skin and why incorporating it into your skincare regimen today can transform your skin from tired and dull to bright and vibrant. Ready to learn more about how you can achieve a more youthful glow with 3 easy steps! Read on!
Why does your skin need vitamin c 
Why does our skin need and benefit from vitamin c? There are a number of reasons why vitamin C is key to overall skin health and structure. Let's discuss a few!
 USING VITAMIN C TOPICALLY:
Promotes an even skin tone by inhibiting melanin production.
Helps with under eye circles by strengthening the skin.
Can assist in healing blemishes by reducing inflammation.
Prevent sagging skin by producing collagen and elastin.
Vitamin C encourages collagen production in the skin. Collagen is what keeps our skin looking plump and full, so supporting its production is key to keeping a youthful appearance.

Vitamin C also is an antioxidant which means it can help to protect the skin from free radicals caused by UV rays. What are free radicals you ask? Free radicals are unstable atoms that can damage our skin and cause harm. Vitamin C helps to fight back against these free radicals, by protecting the cells against damage.
USING VITAMIN C INTERNALLY:
Helps to prevent iron deficiency.
It can help boost your immune system.
Lower your risk of heart disease and help manage blood pressure. 
How to incorporate Vitamin C into your regimen?
Incorporating vitamin C into your regimen is easier than you think. Vitamin C is often including in popular serums and you can also find it in masks like our BRIGHTENING VITAMIN C + COQ10 SHEET MASK our EVEN TONE ENHANCER SERUM and our BRIGHTENING VITAMIN C TONER.
Since vitamin C absorbs better after exfoliating, it's recommended that you apply vitamin C after using an exfoliant to boost your benefits. If you are using our mask, you can apply the mask after using your desired exfoliant and allow it to sit and treat your face for 10-15 minutes.
You can also use the excess serum from our mask on other key areas like your neck and chest to make sure they get the benefits of vitamin c as well.
We say all this to say, run, don't walk to incorporate vitamin C into your regimen today. Your skin will most definitely thank you and the benefits will extend far past what's visible to the naked eye.
Don't forget you can shop all of your vitamin c essentials on https://www.evemilanny.com/ today to support your healthy skin goals!
Leave any questions or comments you have below, we'd love to hear from you.
---
Also in Skincare Expert Advice & Tips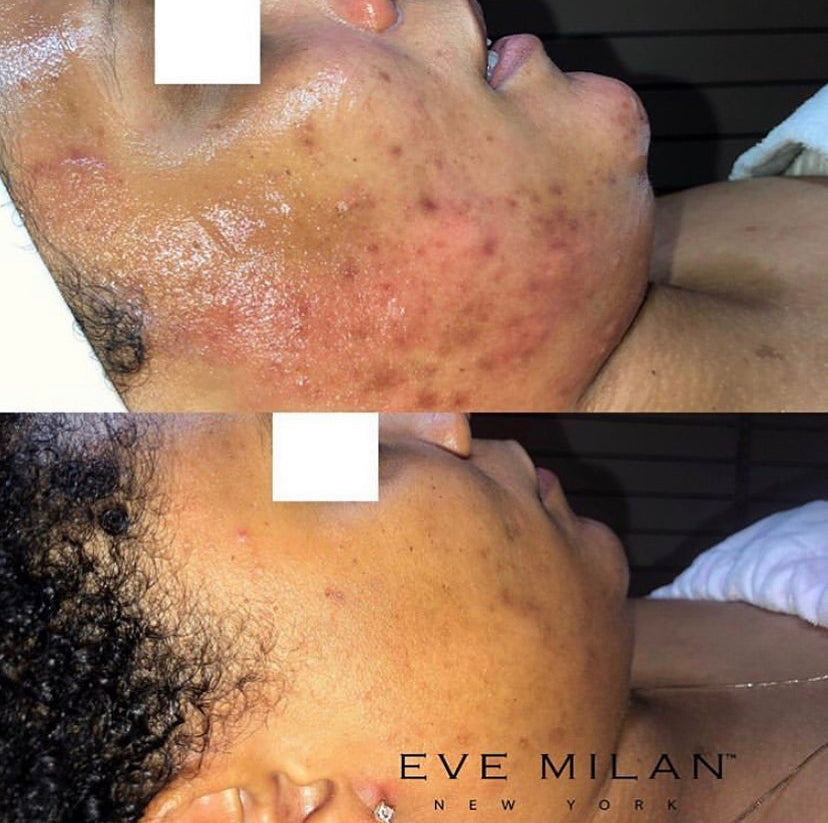 Post Inflammatory Hyperpigmentation also known as PIH is a skin condition that affects all skin types. Fitz III -Fitz VI experience this more frequently than others. This articles answer the question asked so often : " How did I end up with a dark spot and I didn't even pick?" As well as what to give your skin moving forward so its healthy.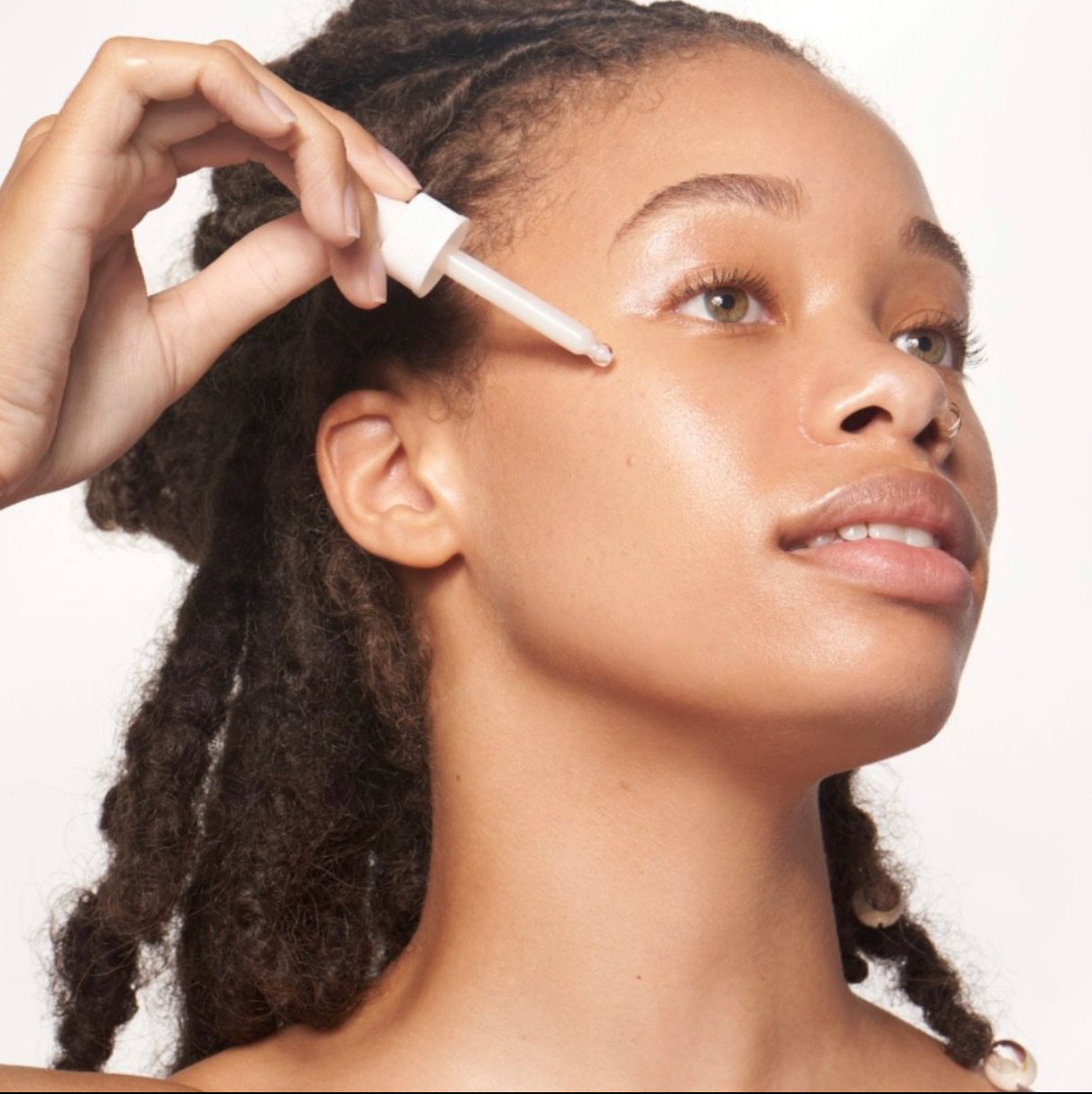 Winter can be brutal on the skin. That glow you came to love during the summer and fall is probably a distant memory at this point. Flaky, dry, dull winter skin might be your day-to-day norm. Don't get down on yourself if that's your reality because we have some great advice for managing dry skin in the winter and prepping your skin for the spring!
We are always in search of new botanicals and extracts that will perfect our skin and the answer is almost always found in nature. Daisy flowers are one of those superstar ingredients we have been putting in a vase when we really should be putting it on our face. It's a natural brightener and hydroquinone alternative.  Here are five reason why we love Daisy Extract for your skin.