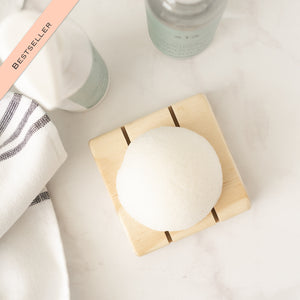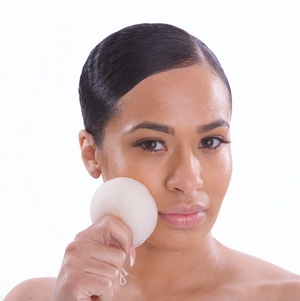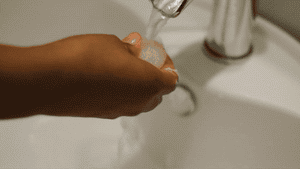 Oily/ Acneic Skin
Konjac Cleansing Sponge
Our konjac cleansing sponge is made from 100% natural konjac fiber for a luxurious cleansing routine. Gentle enough for sensitive skin and effective enough to treat oily skin types as well. Used alone or with a face wash our konjac cleansing sponge delicately exfoliates without irritation making this an amazing option for all skin types.
 Each package contains 1 sponge.
All skin types
Dull skin
Daily makeup users
NO. 1- Cleanse
1. Fully rinse your Konjac  Cleansing Sponge in warm water before each use. 
2. Apply cleanser to the sponge and gently massage skin in circular motion to remove dirt, makeup, and impurities. 
3.Thoroughly rinse after each use. Squeeze the sponge throughly removing all excess water and hang by the attached cotton thread in a well-ventilated area to dry. 
4. Replace your sponge every two month.
*Prior to your first use be sure to throughly rinse your sponge and allow it to fully expand.
100% Natural Vegetable Fibers of Konjac
What is Konjac? Learn More
---